101.5 FM Free FM Station Is Playing 24/7 Paris Hilton's Debut Album Live!
Update: I suppose they stopped playing it.
Click Here to listen the full CD of Paris Hilton's debut album on 101.5 FM Free FM Station.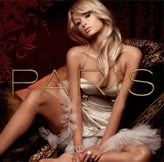 Have you tuned in to 101.5 FM lately?
The Free FM station has switched formats and now they're playing Paris Hilton all the time.
When you tune in, you'll hear Hilton's big hit over and over.
The station's usual disc jockeys are still featured on the site underneath a "Free Paris" stamp.
If you click anywhere on the page, you're directed to a petition asking Gov. Arnold Schwarzenegger to release Hilton from jail.
The music has been playing since yesterday afternoon.
Owners are keeping mum for now, but other folks say the station will switch from talk radio to adult contemporary in the next few days.

Posted: June 22nd, 2007
Comments: none