Download the fifth episode of Paris Hilton's My New BFF 2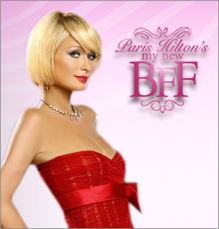 A new episode airs on MTV every Tuesday at 10 p.m. ET.
US fans can watch this episode online at MTV.com.
Officer Paris hauls her potential besties off to BFF Jail and enlists Three 6 Mafia to help her interrogate them.
Password: www.ParisHiltonSite.net
Paris Hilton's My New BFF 2 – Episode 5 (Fixed) [FLV format, 7 parts, 192 MB]
Note: For international fans only! You need to install a FLV player to watch the video.

Posted: July 3rd, 2009
Comments: 11
Comments