Paris Hilton At The Brenden Theatres In The Palms Casino Resort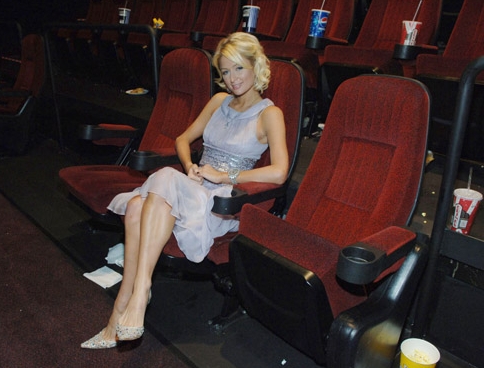 That's Paris Hilton at the Brenden Theatres in the Palms Casino Resort in Las Vegas on Sunday. She was there to watch her own movie "the Hottie and the Nottie."
Faded Youth Blog reported that "all the seats were empty except for Paris'." However, this is probably not true.
Anyway, say there were a few people there, what a pleasure it would've been to come and sit next to her and watch the movie. Imagine if all of us were there!
Oh Paris, if only the movie was showing here, I would have not waited one day to go and see it. Too bad all threaters are playing lousy movies that I don't even want to see!

Posted: February 18th, 2008
Comments: 3
Comments