Paris Hilton Doll Pops Up On Ebay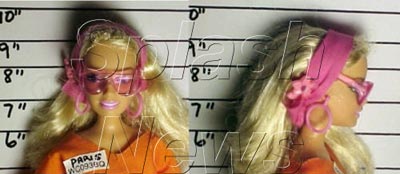 It was inevitable that after Paris Hilton got sentenced to 45-days in jail, people would try to monetize. Someone has actually has made a Paris Hilton prison doll and has put it up for sale on eBay.
The Paris Prison doll is wearing prison orange clothing and designer dolly accessories, comes complete with a comforting letter from ex-celebrity inmate Martha Stewart.
The doll is also seen to be pleading with California Governor Arnold Schwarzenegger while he deliberates over the petition appealing against her incarceration.
hollyscoop.com

Posted: May 15th, 2007
Comments: none