Paris Hilton poster for Azure Beach Club project in the Philippines
The Azure Beach Club is still under construction, but a Paris Hilton poster for the new project is already being displayed in the Philippines.
Jose Marco Antonio, the Century Properties managing director and chief operating officer, recently told the media that working with Paris Hilton and other brands has had a major positive impact on its company.
"It creates extreme brand awareness. We have become more of a household name in the industry… It actually gives lot of confidence to buyers. They are actually made aware that Century Properties products are of a higher level… Every Century project is memorable, exciting and would deliver good value for money," he told ANC.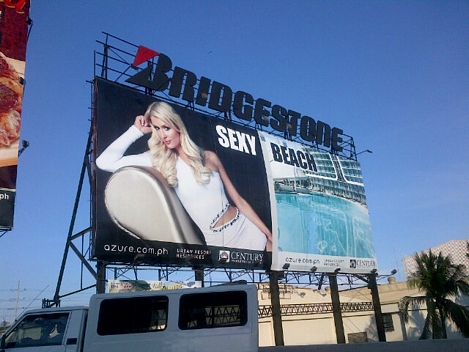 Posted: April 21st, 2012
Comments: 1
Comments