The World According to Paris BONUS: Package #2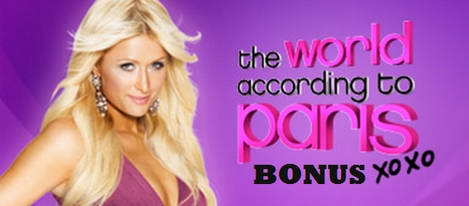 Package #2: Bonus Footage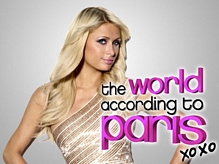 With Hollywood on one side and real life on the other, "The World According to Paris" follows Paris Hilton and the people in her life — through all of their ups and downs, loves gained and lost, marriages, kids, divorce and more — revealing a lively group of dynamic individuals.
Content:
01. About the show
02. Being friends with paris
03. Brooke asks Kristen to come to aspen
04. Dance lessons
05. Dog shelter
06. Food truck
07. Kathy's idea
08. Kristin and Brooke double date
09. Lexie's pajamas
10. Lodge dinner
11. Paris' big birthday
12. Paris and her pet
13. Paris and Jen interview assistants
14. Paris or Lindsay
15. Perfume launch
16. Shedding a tear
17. The assistant
18. The hunger tiger
19. The world according to paris sneak
Bonus Footage [XviD format, 227 MB]
Password: www.ParisHiltonSite.net
US viewers can purchase and buy the season one of "The World According to Paris" on Amazon. Canadian fans can catch the premiere episode on Corus Entertainment's CosmoTV channel on September 5th at 10pm EST.

Posted: September 2nd, 2011
Comments: none