The Theme of the Movie

The basic and principle message of the movie is: you can't judge a book by its cover.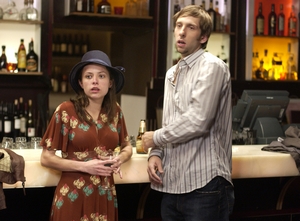 "It doesn't matter what you look like on the outside," says Paris Hilton. She says her character doesn't see what the rest of the world sees in June Phigg (the nottie). Cristabelle Abbott sees the real June.
Christine Lakin, says that girls like June should be more confident of themselves and show people what they are in the inside.
According to Paris, everyone can relate to one of the characters.
Lakin further explains: "[...] But it's definitely very funny because I always think of somebody who maybe is technically a Nottie. They always become a lot hotter if they've got a great personality or like they're really funny, really kind. And I always think of someone who's really beautiful, who kind of opens their mouth and just says ugly things. It's funny to me how they kind of become like a Nottie to me. So in that sense maybe a little bit. I guess that was kind of like what the film is ultimately about. It's about friendship and, while it's a romantic comedy, it's also about who you are on the inside is not always reflective of who you are on the outside."