Pre-Production

To prepare for the filming of the Hottie and the Nottie, Paris Hilton studied her acting skills with acting coach Ivana Chubbuck, who works with great actresses and actors, such as Brad Pitt, Charlize Theron, Halle Berry, Elizabeth Shue. Before the movie was released, she admitted that the Hottie and the Nottie was the first time she took acting seriously.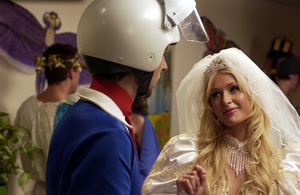 She worked with Chubback almost every single day and six hours a day, practicing her acting skills. She even brought Christine Lakin (the nottie) with her a couple of times, so that the two could work together on certain scenes off set.
During an interview, Paris was asked if she had learned anything special from Chubback, she said: "She always says that actors are really great if they've lived their life with a lot of things happening to them. I've had a lot happen to me in my life and now I've used those experiences in my acting."
The producer of the movie, Victoria Nevinny was very pleased with Paris and said: "Paris has been perfect. She's always on time, always knows her lines and always hits her marks. She's a real pro."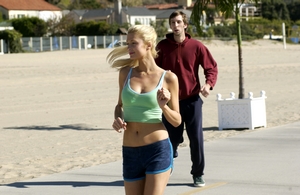 Paris confesses that in some scenes, she was channelling Marilyn Monroe, who is one of her idols. She also looks up and inspires from her. For the movie, she took the time to watch a few classic Marilyn Monroe movies, such as "Some Like It Hot" and "Gentlemen Prefer Blonds". She says she learned a lot by the way Monroe is on camera and the way she talks.
It was easy for her to play the role of the nottie, mainly because there are no real differences between her character, Cristabelle Abbott, and the real Paris Hilton. She was basically playing the role of the true Paris Hilton.
On a side note, Ivana Chubbuck has written an excellent book about acting. You can find her book, "The Power of the Actor: The Chubbuck Technique", on Amazon.