Celebrities Stand Up For Paris Hilton And Oppose Her Sentence To Jail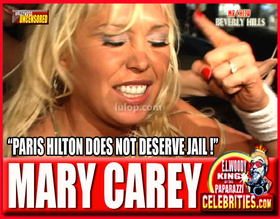 In a recent video recorded by Paparazzi Henri, Mary Carey speaks against Paris Hilton's sentence to jail. She says that they are using her to set an example for other celebrities.
She and her friend also add that they know many friends who have been arrested for DUI, but never went to jail.
Both of them looked drunk and I'm not sure if they're really understood what was happening, but at least, they understand that she being used, and someone needs to stand up against this.
Listen to her comments:
Posted: May 6th, 2007
Comments: none