Paris Hilton Watch Line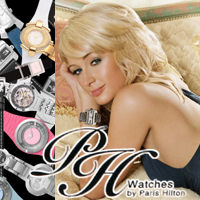 Though her career started in modeling, Paris can be seen on both the big and small screen. Paris's career continues to evolve with exciting and challenging projects. She has already published her first book "Confessions of an Heiress: A Tongue-in-Chic Peek Behind the Pose" and continues to be the face of Guess?.
Her projects have also included a Rock/pop album, a jewelry line at Amazon.com, opening of her own 'Club Paris' and her own fragrance called 'Paris Hilton'. Her entire line of watches simply called 'Paris Hilton' can be seen here at ParisHiltonSite.net.
| | |
| --- | --- |
| PH138461760 | PH138461860 |
| | |
| --- | --- |
| PH138461960 | PH138462860 |
| | |
| --- | --- |
| PH138462960 | PH138471260 |
| | |
| --- | --- |
| PH138471360 | PH138471460 |
| | |
| --- | --- |
| PH138430499 | PH138430799 |
| | |
| --- | --- |
| PH138431099 | PH138430599 |
| | |
| --- | --- |
| PH138430899 | PH138431199 |
| | |
| --- | --- |
| PH138430699 | PH138430999 |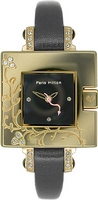 PH138433699

| | |
| --- | --- |
| PH138432199 | PH138432499 |
| | |
| --- | --- |
| PH138432299 | PH138432399 |
| | |
| --- | --- |
| PH138431299 | PH138431899 |
| | |
| --- | --- |
| PH138431399 | PH138431699 |
| | |
| --- | --- |
| PH138431999 | PH138431499 |
| | |
| --- | --- |
| PH138431799 | PH138432099 |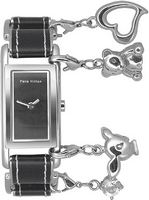 PH138431599

| | |
| --- | --- |
| PH138432799 | PH138433099 |
| | |
| --- | --- |
| PH138433399 | PH138433799 |
| | |
| --- | --- |
| PH138432899 | PH138433199 |
| | |
| --- | --- |
| PH138433499 | PH138432999 |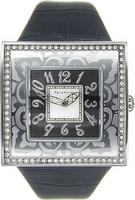 PH138433299

| | |
| --- | --- |
| PH138445060 | PH138445460 |
| | |
| --- | --- |
| PH138445960 | PH138446260 |
| | |
| --- | --- |
| PH138446660 | PH138445160 |
| | |
| --- | --- |
| PH138445660 | PH138446060 |
| | |
| --- | --- |
| PH138446760 | PH138446160 |
| | |
| --- | --- |
| PH138446560 | PH138447160 |
| | |
| --- | --- |
| PH138446460 | PH138445260 |
PH138445760

| | |
| --- | --- |
| PH138435599 | PH138435699 |
| | |
| --- | --- |
| PH138435799 | PH138435999 |
| | |
| --- | --- |
| PH138459860 | PH138459960 |
| | |
| --- | --- |
| PH138460060 | PH138460160 |
| | |
| --- | --- |
| PH138460260 | PH138460360 |
| | |
| --- | --- |
| PH138460460 | PH138460560 |
| | |
| --- | --- |
| PH138460660 | PH138460760 |
| | |
| --- | --- |
| PH138460860 | PH138463360 |
| | |
| --- | --- |
| PH138463460 | PH138463560 |
| | |
| --- | --- |
| PH138463660 | PH138463760 |
| | |
| --- | --- |
| PH138463860 | PH138463960 |
| | |
| --- | --- |
| PH138470460 | PH138470660 |
| | |
| --- | --- |
| PH138460960 | PH138461060 |
| | |
| --- | --- |
| PH138461160 | PH138461260 |
| | |
| --- | --- |
| PH138461360 | PH138461460 |
| | |
| --- | --- |
| PH138470160 | PH138470260 |
| | |
| --- | --- |
| PH138470360 | PH138461560 |
| | |
| --- | --- |
| PH138462060 | PH138462160 |
| | |
| --- | --- |
| PH138462260 | PH138462360 |
| | |
| --- | --- |
| PH138462460 | PH138462560 |
| | |
| --- | --- |
| PH138462660 | PH138462760 |
2005 Paris Hilton Launches Her Watch Line
2007 Paris Hilton Launches Her Watch Line at Baselworld