Paris the Pop Star
"I want to show people that I have something to say. I want to change perceptions of me and show I'm grown-up and I'm an artist." - Paris Hilton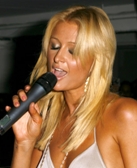 Designing lingerie, bags and sunglasses, writing books, developing a hotel chain and opening a casino may be all business work for Paris Hilton, but she has made it clear more than once that music is her one of her true passions. The world had already heard a piece of her music back in 2004 when her single "Screwed" leaked on the internet. Although Paris has publicly denied that she's the singer of that leaked song, most fans still believe the opposite. Anyhow, she knows that the new version of the single is much better than the old one. By the way, she recorded the first version of Screwed song with Robb Boldt, and it was never officially released.
Her fans had been waiting for years to get their hands on her debut album which was suppose to be released in 2004. But Paris took her time, and was already too busy with her schedule. Whenever she had the time, she worked on it with her producers, mostly late at night when she could.
In the beginning, the first album was supposed to be very "rockish," but ever since she met Scott Storch, she tossed her old songs away and started from scratch. People often think that the debut album took more than two years to produce, but in fact, it only took about a year.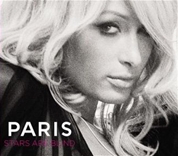 This is Paris' first single. It is one of the smash-hit singles of Summer 2006. All over the world, from Canada to United States and from Europe to Japan, her debut single "Stars Are Blind" was played on radio stations, on TV, and it hit quite high on music charts.
Purchase Stars Are Blind CD from Amazon.com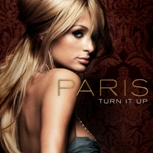 The irresistible dance song witten by Paris, for a hot club song went #1 on Billboard US Hot Dance chart in Summer 2006. The single was never released on mainstream radio, but only sent to clubs.
Purchase Turn It Up CD from Amazon.com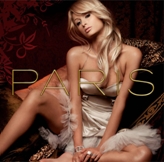 With more than 150 000 copies sold in the United States and more than 600 000 copies sold worldwide, "Paris," the debut album, went #6 on the Billboard chart within its first week of release in the United States before sliding down dramatically. However, "Paris" still stands as an incredible masterpiece for many music fans out there.
Purchase "Paris" (Standard Edition) CD from Amazon.com
Purchase "Paris" (Limited Edition) DVD/CD from Amazon.com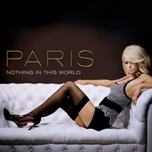 "Nothing in this World" received very little attention in America and Europe, although it entered the International Hit Radio Top 40 and peaked at #22. Paris didn't really bother promoting it for some reason. It didn't quite do very well in the West, but it certainly was a huge hit in Asian counties, such as Thailand, where it hit #1 on the MTV Thailand chart and #2 on the MTV Asia chart.
Purchase Nothing in This World CD from Amazon.com
Good Time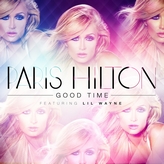 "Good Time" is the debut single from her sophomore music album.
Purchase Good Time from Amazon.com
"Never Be Alone" is rumoured to be the second single from her sophomore music album.
Paris' favourite songs and artists
Classic Karaoke Pick
- Kim Carnes - Bette Davis Eyes

"I always do 'Bette Davis Eyes,' by Kim Carnes. I love that song" - Paris Hilton
Dance-Floor Anthems
- Madonna - Hung Up
- The Black Eyed Peas - My Humps
- Britney Spears - I'm a Slave 4 U
Childhood Songs
- Prince
- Paula Abdul
- New Kids on the Block
Unreleased Tracks
Songs that still haven't been released.
- Love Me For Me (produced by Kara DioGuardi and written by Paris Hilton)
- Hearts of Glass
- Are You With It? (produced by Scott Storch and written by Paris Hilton)
- Little Daddy's Girl (produced by Scott Storch)
Warner Bros. Records Press Releases
December 06, 2005: Paris Hilton Webpage a Hoax
May 26, 2006: Media Alert: Paris Hilton
June 12,2006: Paris Hilton's Debut Single "Stars Are Blind" Is Red-Hot at Radio, MTV's "Overdrive," And YouTube.Com
July 20, 2006: Paris Hilton to Release Self-Titled Debut Album August 22nd
August 07, 2006: Paris Hilton Music Specials on MTV & VH1
August 08, 2006: Paris Hilton Celebrates Release of New Album With In-Store Appearances and CD Release Parties in Miami, New York City, and Los Angeles
August 30, 2006: Paris Hilton's Debut Album "Paris" Is Top Ten Its First Week of Release
Lyrics
Released Tracks
Turn It Up
Fightin' Over Me
Stars Are Blind
I Want You
Jealousy
Heartbeat
Nothing In This World
Screwed
Not Leaving Without You
Turn You On
Do Ya Think I'm Sexy
Unreleased Tracks