Paris Hilton Celebrates Release of New Album With In-Store Appearances and CD Release Parties in Miami, New York City, and Los Angeles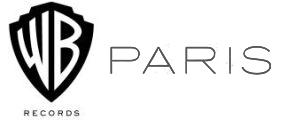 On August 08, 2006 -- Newly crowned pop star Paris Hilton will celebrate the release of her debut album "PARIS" with a cross-country mini-tour hitting Miami, New York City, and Los Angeles the week before the album's release on August 22nd, on Warner Bros. Records.
In each city, the mediagenic heiress will greet fans and autograph copies of her CD booklet at in-store signing events, followed by making evening appearances at CD release parties, where Hilton will play cuts off the album. Among those tracks will be the reggae-tinged single "Stars Are Blind" her first single -- a bona fide summer smash that is currently one of the Top 10 most requested songs at Z100 in New York and KIIS in Los Angeles. It is also Number 15 on Billboard's Top 40 chart across America.
Hilton collaborated with several top-notch producers for her album, including hip-hop's reigning hit-maker Scott Storch (Beyoncé), Jonathan "J.R." Rotem (Rihanna), and Dr. Luke (Kelly Clarkson), as well as songwriting heavyweights Kara DioGuardi (Christina Aguilera), Billy Steinberg (Madonna), and Sheppard Solomon (Natalie Imbruglia).
To catch behind-the-scenes footage of the making of Hilton's album, tune in to "Paris" -- a half-hour music special that features interviews with Hilton, Storch, and rapper Fat Joe, who makes a guest appearance on the album. The special will air on MTV on August 8th at 10:30 p.m. and on VH1 on August 9th at 7:30 p.m.
In addition, Hilton will take part in promotional events leading up to the 2006 MTV Video Music Awards, which are being held on August 31st in New York City. Fans can also visit MTV's "Overdrive" and VH1's "V SPOT" online for more on Hilton's new music.
Paris Hilton's mini-tour dates are as follows:
Tuesday, August 15 -- MIAMI
In-Store sponsored by Y100: 7 to 9 P.M. (Press at 6 P.M.)
Specs
501 Collins Ave.
South Beach, FL 33139

CD Release Party @ 10 P.M.
Suite
1437 Washington Ave.
Miami Beach, FL

Wednesday, August 16 -- NEW YORK
In-Store sponsored by Z100: 6 to 8 P.M. (Press at 5 P.M.)
FYE
1290 Avenue of the Americas
New York, NY 10104

CD Release Party @ 10 P.M.
Marquee
289 Tenth Ave
NYC

Friday, August 18 -- LOS ANGELES
In-Store sponsored by KIIS: 7 To 9 P.M. (Press at 6 P.M.)
Best Buy
11301 W. Pico Blvd.
Los Angeles, CA

CD Release Party @ 10 P.M.
Privilege
8117 Sunset Blvd.
West Hollywood, CA