Paris Hilton False Eyelash Line Collection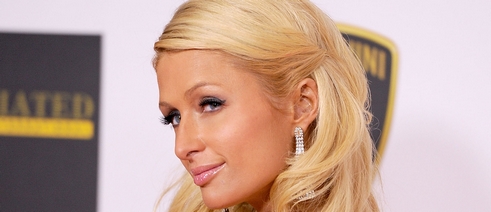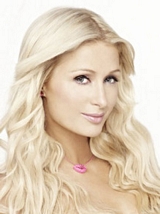 Straight from the heart of the Hollywood Hills, Elegant Touch brings youn hot eye lashes from Paris Hilton.
The Paris Hilton False Eyelash line is a collection of eyelashes which includes Hollywood Glamour, Party Girl, Super Girly and Natural Beauty. The collection is inspired by Paris' favourite fashion looks.
Paris has created her range with Elegant Touch, a leading UK beauty accessories brand, to give her fans the chance to recreate her celebrity style without the cost of a stylist.
Get instant premiere prowess at the bat of a lash, with the Paris Hilton by Elegant Touch Hollywood Glamour Lashes. The heavy stoned lashes give a full-on flutter, and are accentuated by a row of five black stones to make you stand out from the crowd.
The intricate crossed design of the Paris Hilton by Elegant Touch Party Girl Lashes gives eye-catching appeal, with a row of gold stones along the lash line for added dazzling allure.
Paris, pink and contact lenses go together better than peaches and cream, so get on board the girly express and try out the Paris Hilton by Elegant Touch Super Girly Lashes. The band of pink glitter along the lash line with a crossed lash lay-out gives a girly glimpse and a glimmering, shimmering edge to your playful outlook.
Barely there make up can be harder to achieve than a full-on face, but the heavy flare of the Paris Hilton by Elegant Touch Natural Beauty Lashes will accentuate your eyes without overpowering them in a matter of moments, adding a je ne sais quoi to day-time looks.
| | |
| --- | --- |
| Hollywood Glamour Lash | Natural Beauty Lash |
| | |
| --- | --- |
| Party Girl Lash | Super Girly Lash |
Paris Hilton Accessories
In August 2011, it was reported that OEM and Design Company were selected to develop the Paris Hilton Contact Lens collection as part of expanding the brand. The Paris Hilton Contact Lens connection will be similar to other contact lens brands. "OEM is one of Asia's most well-respected eyewear players and has a solid history in developing glasses and contact lenses for global brands," said Ciaran Coyle, international managing director of Paris' brand licensing agency, Beanstalk.
Elegant Touch
Lashes are simply a beauty staple for a girl like Paris, who helped pioneer the current lash trend and has now created her own range, complete with four different designs. Paris Hilton Lashes by Elegant Touch lashes reflect her favourite flirty looks including Hollywood Glamour, Party Girl, Super Girly and Natural Beauty and ensure she has the perfect lash for every occasion.