Paris Hilton to Release Self-Titled Debut Album August 22nd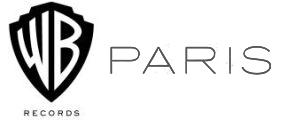 On July 20, 2006 -- Hotel heiress, movie actress, reality television star, model, author, perfumer, nightclub impresario, and style icon Paris Hilton will add "pop diva" to her résumé with the release of her self-titled debut album for Warner Bros. Records on August 22nd.
Hilton collaborated with several top-notch producers to give her club-ready dance pop an urban edge, including hip-hop's reigning hit-maker Scott Storch (50 Cent, Beyoncé), Jonathan "J.R." Rotem (Rihanna), and Dr. Luke (Pink, Kelly Clarkson). She also worked with songwriting heavyweights Kara DioGuardi (Gwen Stefani, Christina Aguilera, Ashlee Simpson), Billy Steinberg (Madonna, Cyndi Lauper), and Sheppard Solomon (Natalie Imbruglia), as well as rappers Jadakiss and Fat Joe (on "Fightin' Over Me"). Grammy-winning engineers Tony Maserati (Black Eyed Peas, Beyoncé) and Serban Ghenea (Kelly Clarkson, Justin Timberlake, Pink) mixed the album, which was recorded over the course of the last year in Miami and Los Angeles.
From the bona fide hit single "Stars Are Blind," which is currently at Number 16 on Billboard's Pop chart, to the club banger "Turn It Up" to the infectious "I Want You," Hilton's debut flaunts the knowing pop smarts of her idols Madonna, Gwen Stefani, and Blondie's Deborah Harry. She also remakes the Rod Stewart disco classic "Do Ya Think I'm Sexy" with her signature kittenish vocals. "It's fun music," DioGuardi told The Los Angeles Times in April. "It's danceable with great beats. She has a very sweet voice. It sounds exactly like what you would want Paris to be doing." Added producer Storch: "She's got quite a musical ability. Her rhythm is much better than a lot of people I've recorded in the past."
"Stars Are Blind," released officially on June 5th after being leaked a few days earlier by Ryan Seacrest on Los Angeles radio station KIIS FM, was the Number One most digitally downloaded song at Yahoo! Music as well as the most requested song at KIIS FM and New York's influential Z100. It is currently in rotation at more than 260 stations across the country.
The steamy video for "Stars Are Blind," which features Hilton flirting with the photographer at a photo shoot and rolling off to the beach in his Porsche, was shot by noted director Chris Applebaum, who also lensed Rihanna's "S.O.S." and Natasha Bedingfield's "Unwritten." It is currently in rotation at MTV, VH1, and Fuse, and is available for viewing at MTV's "Overdrive," VH1's "Vspot," and Music Choice's "Video on Demand." In addition, MTV and VH1 will take viewers behind the scenes of the making of Hilton's album in a music special to air on both channels on August 8th.