Paris Hilton Music Specials on MTV & VH1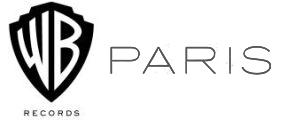 On August 07, 2006 -- Be sure to tune in to the half hour music special entitled "Paris" tomorrow night on MTV, Tuesday, August 8th at 10:30pm and on VH1, this Wednesday, August 9th at 7:30pm.
Featuring an interview with the always chic Paris Hilton, behind-the-scenes footage from the making of the album including interviews with Fat Joe and Scott Storch, and behind the camera of her first video for "Stars Are Blind."
This single is already a summer smash and currently one of the Top 10 requests at Z100/New York and KIIS/Los Angeles, climbing to Number 15 on the Top 40 Airplay Chart across America.
Paris will be celebrating the highly anticipated release of her self-titled debut album (Warner Bros. Records, August 22) on a mini cross-country tour stopping in Miami, New York and Los Angeles the week of August 14. She will also take part in MTV's VMA promotion leading up to the awards, which are being held August 31 in New York City.
Check out more on Paris' new music and visit MTV's "Overdrive" and VH1's "V Spot" online.