Paris Hilton's Debut Album -- "Paris" -- Is Top Ten Its First Week of Release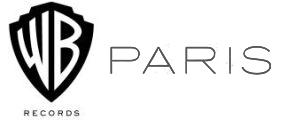 August 30, 2006 -- The incredible buzz surrounding the release of Paris Hilton's debut album, "Paris," built to a deafening roar last week, even before the album dropped on August 22nd in the U.S. Press, paparazzi, and fans turned out in droves to greet the heiress-turned-pop star at a series of in-store signing events and CD-release parties in Miami, New York City, and Los Angeles. Hilton stayed for hours to sign a CD booklet for every fan who came to meet her and offer congratulations on her album. "Paris" debuted at Number 6 on Billboard's Top 200 Album chart and sold over 400,000 copies its first week of release worldwide.
On August 23rd, the day the album was released in Japan, Hilton flew to Tokyo for a promotional tour that included a visit to Tokyo Live, Japan's biggest pop station. Hundreds of fans crowded around the street-level windows to catch a glimpse of Hilton making her appearance at the station. She was then whisked off to HMV for an in-store Q&A and autograph signing for 120 fans who were pre-selected to meet her. Following the in-store, Hilton made a surprise visit to the open air Station Square in the Shinjuku district where she took to the stage to thank the crowd for its support and for sharing the day with her, as the video for her hit debut single "Stars Are Blind" played on a giant screen behind her. Fans mobbed Hilton's car as she left, throwing flowers to a lucky few. Police in Shinjuku commented that it was the most crowded event they have ever witnessed in the Square.
In other Paris news, Warner Bros. Records partnered with YouTube to launch the first-ever Brand Channel on the leading video entertainment site last week, with all content devoted exclusively to Hilton, including the video for "Stars Are Blind," behind-the-scenes footage of the making of "Paris," and clips from her promotional appearances around the world. The Paris Hilton channel can be viewed at www.youtube.com/parishilton and already touts nearly four thousand subscribers. In addition, Hilton is the first recording artist to take part in YouTube's new Participatory Video Ad. Paris' ad appeared on the website's homepage and featured Hilton speaking to the YouTube community about her new album, followed by the video for "Stars Are Blind." Hilton quickly became one of the Most Viewed and Most Discussed videos on the site.
Next up for the in-demand star is promotion for her new single "Nothing In This World," which goes to radio this week and is already in early rotation on New York's influential Z100 and Q102 in Philadelphia. Hilton will shoot a video for the track, which was written by songwriting heavyweights Dr. Luke and Sheppard Solomon, in Los Angeles on September 5th and 6th with director Scott Speer.