Paris Hilton's Debut Single -- "Stars Are Blind" -- Is Red-Hot at Radio, MTV's "Overdrive," And YouTube.Com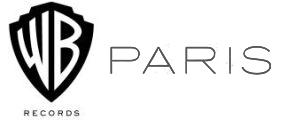 On June 12,2006 -- "Stars Are Blind," the debut single from heiress, actress, and newly minted pop star Paris Hilton, is burning up at radio and on MTV.com. The reggae-tinged track was released in Europe on June 2nd and leaked that day by Ryan Seacrest during his morning show on Los Angeles radio station KIIS FM. Within minutes, the track began to pop up on stations across the U.S., leading Warner Bros. Records to make the song available to radio for digital delivery ahead of schedule on June 5th. It is now in rotation at 50 stations across the country and is already a Top 5 request at Z100/NY and KISS/Los Angeles, in less than a week.
In addition, on June 6th, MTV.com world premiered the video for "Stars Are Blind," featuring Hilton frolicking on a beach in Malibu, Calif., on its popular "Hot 5 on Overdrive" program, generating high demand and driving the show to its all-time best performing day. The clip was quickly posted by users of YouTube.com, where 10,000 people per hour viewed it that day. The video was shot two weeks ago by noted director Chris Applebaum, who also lensed Rihanna's "S.O.S." and Natasha Bedingfield's "Unwritten," as well as Hilton's high-profile Carl's Jr. campaign.
"Stars Are Blind" is the lead-off single from Hilton's self-titled debut album, which is due for release by Warner Bros. Records late summer. It features collaborations with top-flight producers Scott Storch, J.R. Rotem, and Dr. Luke, as well as songwriting by pop heavyweights Kara DioGuardi, Billy Steinberg, and Sheppard Solomon.
Hilton will grace the cover of Blender magazine's "Hot" issue in September.