Turn It Up

Contrary to what many reports have indicated in the past, "Turn It Up" was never released as a mainstream radio single. It was only sent to nightclubs, and it did receive a lot of attention as it reached #1 on Billboard US Hot Dance chart and #3 on U.S. Billboard Hot Dance Singles Sales.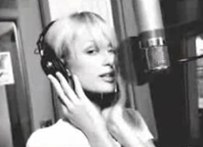 Many music fans of Paris Hilton, along with the producer of the song, Scott Scorch, were frustrated that Turn It Up was never sent to the mainstream radio because they were convinced that the song would be an instant smash hit, and it would have also perhaps help her sell more copies of her debut album, Paris.
Since it replaced Stars Are Blind as first single, people thought that it would be the second single off her album, and Paris at that said it would. But Warner Music once again changed their minds and decided to go along with Nothing in this World.
No music video was shot for Turn It Up.
Purchase Turn It Up CD from Amazon.com
Chart performance
| | |
| --- | --- |
| Charts | Peak |
| Narian Top 20 Chart | 7 |
| U.S. Billboard Hot Dance Club Play | 1 |
| U.S. Billboard Hot Dance Singles Sales | 3 |
| U.S. Billboard Hot Singles Sales | 8 |
| U.S Billboard Hot Dance Airplay | 21 |
| Europ Clubs Charts | 5 |