CNN covers the making of the Paris Hilton brand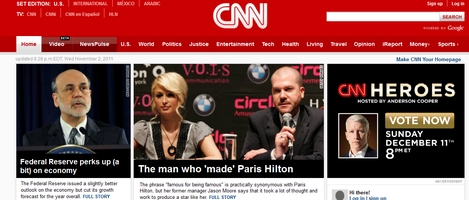 An article about the making of the Paris Hilton brand was featured today on CNN.com as part its special weekly series. CNN interviewed Paris Hilton's former manager who worked very closely with Paris for a long time and who arguably played a big role in the making of the PH brand.
The article goes into depth on the branding strategy of Paris Hilton and gives some insight on how the two worked together to build up the PH empire. However, note that the author introduces the article by making false assumptions about Paris' current position in the spotlight. For example, why does the author claim that Paris Hilton is pulling the disappearing act when she launched a new Reality TV show this past summer?
You can read the article here.

Posted: November 2nd, 2011
Comments: 10
Comments