Cy Waits attacked at a courthouse
Reported by the Associated Press / Edited by PHS
As Paris Hilton arrived at a courthouse on Wednesday, a man Paris identified as a stalker assaulted her boyfriend.
Paris was arriving at court to testify against a man accused of trying to break into her home last summer.
As Paris and her boyfriend Cy Waits were walking into the courthouse, a man appeared and grabbed Waits by the neck. Paris' bodyguard tackled him down immediately.
The man was identified as James Rainford, who had twice been arrested for showing up at Paris' house and fighting her security guards – once in January and again in October.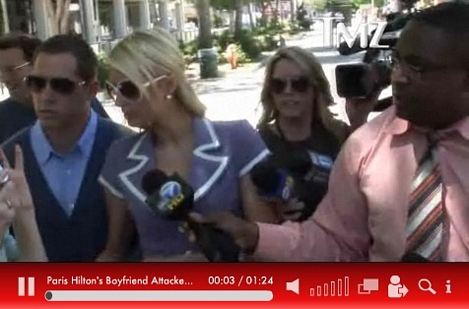 Posted: April 27th, 2011
Comments: 4
Comments