Download the premiere episode of Paris Hilton's My New BFF 2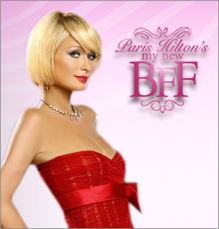 A new episode airs on MTV every Tuesday at 10 p.m. ET.
US fans can watch this episode online at MTV.com.
Paris Hilton hand picks her final contestants through a special selection process and sends them on a whirlwind trip to Las Vegas.
Password: www.ParisHiltonSite.net
Paris Hilton's My New BFF 2 – Episode 1 [FLV format, 214 MB]
Note: For international fans only! You absolutely need to install a FLV player to watch the video. If watching the episodes in FLV format is too much trouble, let me know. If there are enough protests, I might do something about it. If you plan to post it on another site, you must credit PHS. Otherwise, things will get a whole lot stricter and limited at PHS!

Posted: June 3rd, 2009
Comments: 18
Comments