Download the sixth episode of "The World According to Paris"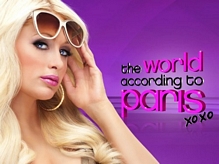 A new episode airs on Oxygen TV every Wednesday at 10 p.m. ET.
US fans can watch this episode online at Oxygen.com.
Paris and the girls go undercover when they suspect Lexie is still writing porn. Jen is heartbroken over a romance gone wrong but ends up reconnecting with an ex-girlfriend.
Password: www.ParisHiltonSite.net
The World According to Paris – Episode 6, or you can download it from Megaupload [XviD format, 386 MB]
Note: For international fans only!

Posted: July 6th, 2011
Comments: 21
Comments