Download the third episode of Paris Hilton's My New BFF 2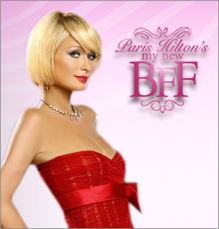 A new episode airs on MTV every Tuesday at 10 p.m. ET.
US fans can watch this episode online at MTV.com.
The BFFs learn a lesson on looking inside by digging through the world's largest cupcake and focus on the outside by seeing their own makeovers for the first ever Miss Paris Pageant.
Paris Hilton's My New BFF 2 – Episode 3 [XviD/AVI format, 367 MB]
Note: For international fans only! You do not need to install a FLV player to watch the video. You can ignore flvplayer.exe (and Thmubs.db). I forgot to remove them! No need to enter the password. Megaupload will be used to upload the episodes from now on.

Posted: June 18th, 2009
Comments: 7
Comments