HAPPY FIRST ANNIVERSARY TO PARIS HILTON'S DEBUT ALBUM "PARIS"
PARIS HILTON'S DEBUT ALBUM IS NOW ONE YEAR OLD!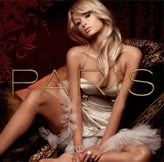 Thousands of fans bought Paris Hilton's debut album when it first hit stores on August 22th, 2006. Paris Hilton released her debut single "Stars Are Blind" in June 2006, and travelled around the world, from America to Japan, for the promotion of her great debut album "Paris." Paris took more than a month and concertrated most of her Summer time to promote her first self-titled CD. Within a week, 150 000 copies of her album were sold worldwide. Till this day, more than 600 000 copies have been sold.
Today is the celebration of this unique record "Paris," which many fans consider as one of their favourite albums of all time. We miss those wonderful days and her music! Paris recently announced that she will release a second album.
And to celebrate this anniversary, here's a special raw video to fans!
ENJOY!

Posted: August 22nd, 2007
Comments: 3
Comments