Media claims Paris Hilton gave the Nazi salute
The stupid hateful mainstream news media, like FOX News, reported that the picture below shows Paris Hilton giving the Nazi salute. They say that she is imitating Adolf Hitler, one of the mass murderers of the 20th century, by using her finger to simulate his mustache. Laughable, isn't it? It is clear that it is simply a bad picture that happens to show something else. I think this was first reported by Britain's Daily Mail, a fake newspaper.
Here's what Paris' rep told Daily Mail: "This is totally false. The photos are misrepresented. Paris did not make a reference to Hitler. Much of her family is Jewish as are the majority of her friends and she is very upset and offended at the allegations. She was wearing a captains hat given to her in a club, it was not military — and that the photos show her with her arm up, she was dancing with both her arms up, scratched her face with one of her hands. That provided the basis for photographers to make these erroneous claims."
Interestingly enough, if this picture was taken in Germany or Austria, my guess is that there would be a major investigation because this particular form of Nazi greeting is considered to be a criminal offence in those countries!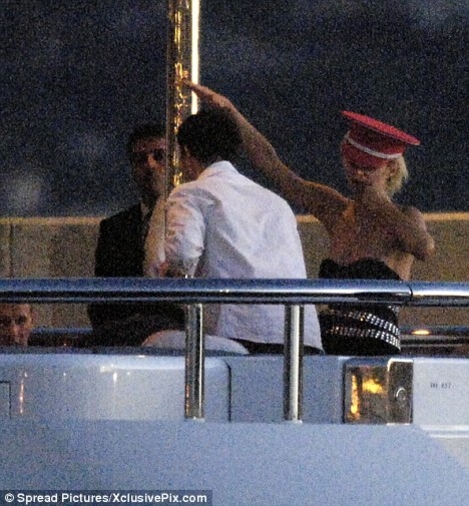 Posted: July 27th, 2010
Comments: 2
Comments