Palms Casino: "FREE PARIS"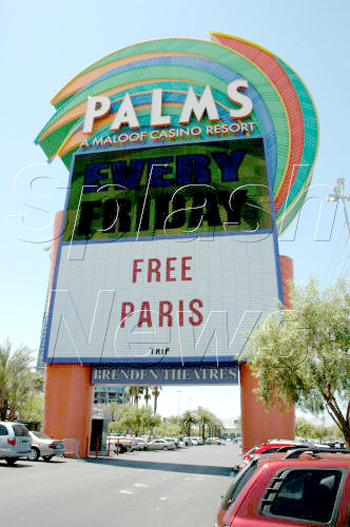 Palms Casino in Las Vegas revealed their new promotion, FREE PARIS trip. The billboard has HUGE red letters that read 'FREE PARIS' and in little tiny front 'trip'. Any guest who eats at the Bistro Buffet will receive a free trip to Paris with their paid admission to the buffet. The Palms owner George Maloof is the mastermind behind the promotion.
splashnewsonline.com
Once again, it should be "Fair Punishment for Paris," not "Free Paris" or else, the media will portray us as brain-dead fans who idolize Paris Hilton for only being so glamorous. A very insulting and false fact for many fans.

Posted: May 12th, 2007
Comments: none