Paris Hilton and Benji Madden to duet together
Paris Hilton said a few comments to Hollyscoop about her music.
Paris said: "[Benji] actually helped me write some of the songs for my new album, and for the BFF show. He's a really amazing talent, songwriter and singer."
About a possible duet with Benji, she said: "Yes, definitely. When the show comes out."
Alright, so I'm now assuming she's releasing an album related to the reality show and another separate sophomore album?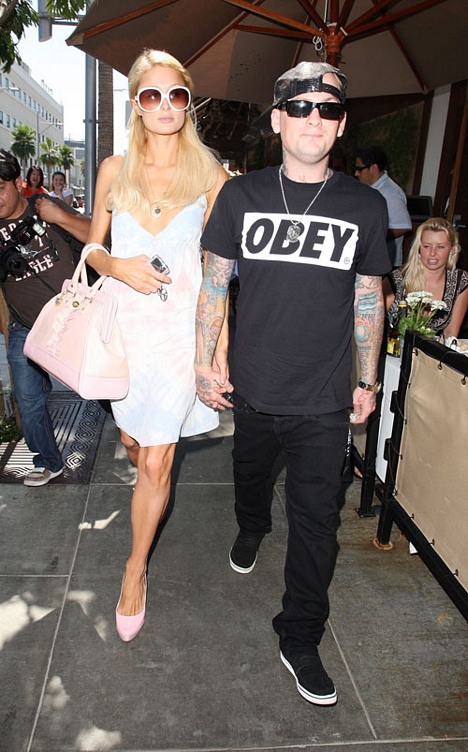 Posted: August 25th, 2008
Comments: 13
Comments