Paris Hilton Blogs About ParisBFF And Benji Madden
Paris Hilton recently wrote that she is very busy filming her new reality show with her contestants. So far, everything is going well. She said that the show will air in September 2008 on MTV. She reported everything we've covered and discussed about: her trip to Japan and Las Vegas with her contestants. She also wrote about the painful eliminations she had do. Finally, she said she's still in love with Benji Madden. Read it here.
Here's a picture of Paris Hilton at a liquor store in Hollywood promoting Can Can Cap'n Crunch. Hehe, just kidding. Picture was taken on June 8, 2008.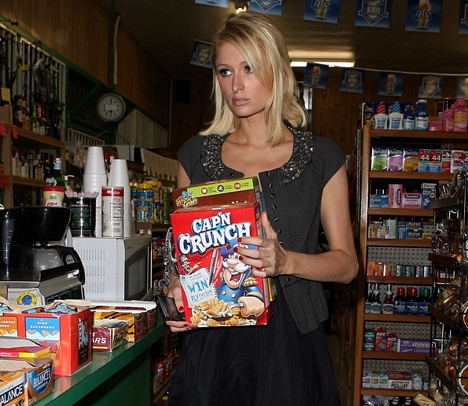 Posted: June 12th, 2008
Comments: 24
Comments