Paris Hilton Bobblehead Doll on eBay
Dave wants to let you guys know that he's selling limited edition of Paris Hilton Bobblehead dolls on eBay: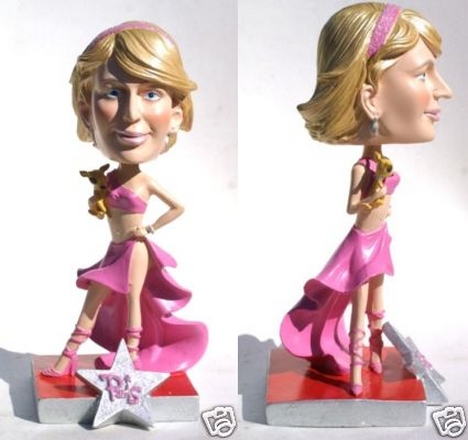 Also, Paris posted a message for her fans on her blog, simply confirming the fakeness of the latest fake puppy article published by Page Six. Coincidence, coincidence, again! At the bottom of her post, a fan has a poster of the movie "Queen of the Damned" as an avatar: my favourite movie of all times!
Thanks to thewaymouth for letting me about the new message.

Posted: June 23rd, 2008
Comments: 6
Comments