Paris Hilton Continues Filming TV Show At Nightclub
Basically, the latest news is about the rumour that Paris Hilton is pregnant, but she isn't. This rumour was clearly started by a few bloggers when they saw those pictures, which show a small bump on Paris. Anyway, it sure did spread like fire because one of her reps had to deny it to a magazine.
Well, as reported a few days ago, Paris Hilton was at TAO club last night to film a few scenes for ParisBFF with her contestants. People magazine reports that at the club, she "was greeted with her song 'Stars Are Blind.'" She was also seen dancing and smoking cigs.
For an afterparty, they went to Mirage villas, a hotel (I think). It just seems that for the moment, Paris is focusing and working on her new reality show. I wish her all the best and plenty of success for the show because she deserves it! And of course, we'll be watching the show, too.
Here's a picture of Paris taken on June 6, 2008 in LA: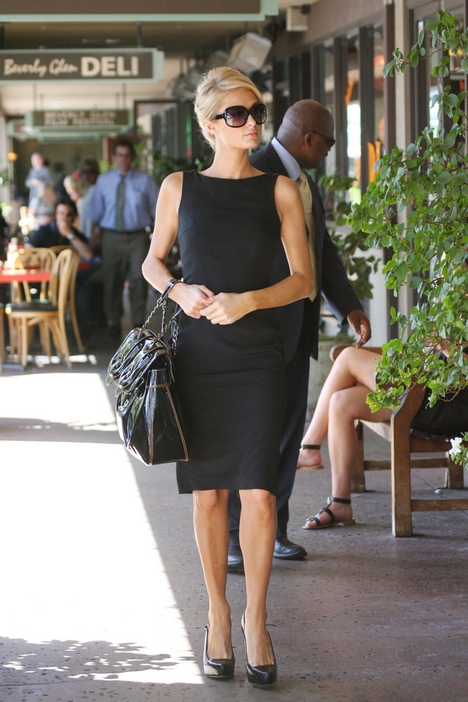 Posted: June 7th, 2008
Comments: 9
Comments