Paris Hilton fragrance collection reaches the 1.5 billion dollar mark
Reported by NY Daily News / Edited by PHS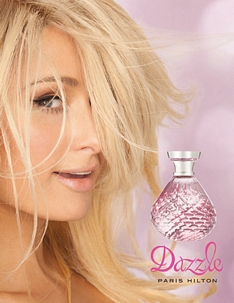 [Paris Hilton] has sold $1.5 billion dollars worth of perfume since 2004, according to Women's Wear Daily.
The 31 year-old socialite and former reality TV star is set to launch "Dazzle," her fifteenth fragrance created with scent marketer Parlux.
"What started out as just an interesting experiment became a real business very quickly," she said. "Every one of the scents I have done is still on the market somewhere."
While fellow billion-dollar blonde Jessica Simpson has eclipsed Hilton in the tabloids, she's made a similar mint by putting her name on products including watches, handbags and shoes.
Jennifer Lopez and Britney Spears have also generated more than a billion dollars at the perfume counter.
"I'm always looking for ways to expand by brand and would love to launch a beauty product line in the future," she said.

Posted: May 26th, 2012
Comments: 7
Comments