Paris Hilton honored with 2013 Star of Compassion Award
Reported by PR-BG
Northwest Tennessee Disaster Services has chosen Paris Hilton as its 2013 Honorary Star of Compassion Award recipient.
She was honored for the compassionate acts of good she has displayed with a presentation of the Star of Compassion Award earlier this year in Los Angeles.
Northwest Tennessee Disaster Services, a humanitarian organization led by volunteers, provides relief to victims of disaster and helps people prevent, prepare for, and respond to emergencies.
The agency has responded to the Mid-South flooding of 2011, Hurricane Issac, Superstorm Sandy, Sandy Hook, the Oklahoma tornadoes, and the 2013 Mid-South tornadoes.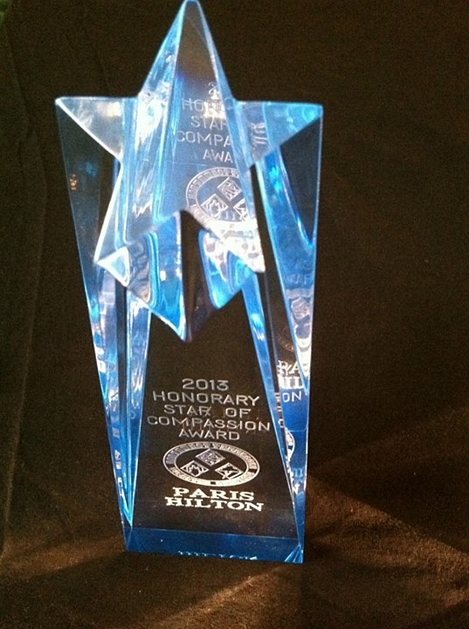 Paris Hilton was awarded with 2013 Star of Compassion Award in June 2013.

Posted: December 3rd, 2013
Comments: none