Paris Hilton interviewed about fairies and future projects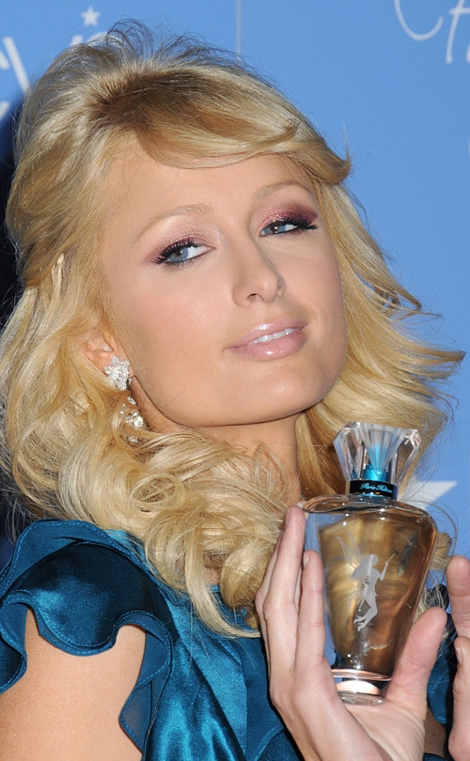 Read the comments and reactions of her fans here.
Why did you name your perfume Fairy Dust?
I always loved Tinkerbell and fairies. I'm always dressed as a fairy for Halloween, so I though it would be a great idea to dress up as a fairy for the photo shoot.
Are you a good fairy or a bad fairy?
I'm a really good fairy.
What is it about fairy wings that you like?
It is something that's beautiful, magical and free.
Do you believe in fairy tales?
Yes, I live a fairy tale.
Would you like to play Tinkerbell in a movie?
I would love to if I get a really cool role.
So, what's next for you?
I'm working on my album in the next couple of months. I'm also focused on my other businesses, the clothing line and others.
Any movies coming up?
I am doing a teen comedy called "Pedal to the Medal."
What are your plans for the holidays?
I am going skiing with the family in Aspen, Colorado, and will be spending New Year's in Australia with my sister.
Do you feel you had an effect … positive or negative … on the
(Hilton appeared in a political spoof video declaring her fake candidacy for president.)
I think I had a positive effect. A lot of young people were inspired to go out and vote. In my spoof videos I spoke on a lot of important issues.
Is it exhausting to meet more than 300 fans at an event like this?
I do it all the time. I love meeting my fans. We have conversations, it's really cool.
Any conversation that stands out from today's event?
Just a lot of girls were telling me who should win my show "My New BFF,' I really liked that."
Celebrity Gossip / My Central Jersey

Posted: November 30th, 2008
Comments: 3
Comments