Paris Hilton joins the Cash Money Records family!
Press Release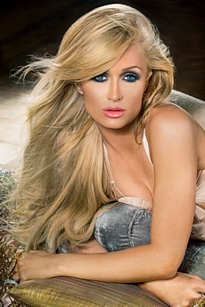 Trendsetter and trailblazer Paris Hilton proudly joins the Cash Money Records family.
Properly announcing her addition to the label's legendary roster, she's releasing her very first single "Good Time" featuring Lil Wayne on October 8th through iTunes and all digital retailers. The track will make its radio debut On-Air with Ryan Seacrest and Ryan Seacrest.com October 7 as the music video premiered on RollingStone.com. The single is set to immediately begin impacting Rhythm and Top 40 formats as well.
"Good Time" represents the perfect pairing of Hilton's tantalizing voice and DJ talents with Wayne's robust and raucous rapping. It's a dance floor anthem that fuses together EDM and rap as well as uniting two cultural icons.
About Hilton's signing, Cash Money Records Co-Founder and C.E.O. Bryan "Baby" Williams a.k.a. Birdman comments, "For the longest time, Paris was a friend and a supporter of the label. We are proud to now be able to say she is also our artist. This track has plenty of energy and we cannot wait to hear it at clubs across the globe!"
This is only the beginning for Hilton and Cash Money Records. Her debut full-length for the label will hit shelves in early 2014, and there are many other surprises in store. On October 8, she'll celebrate the single's release by DJ-ing a high-profile party in Hollywood. It follows up a bevy of packed gigs for the EDM starlet who recently held a residency at Ibiza hotspot Amnesia, performing to over 10,000 attendees nightly.

Posted: October 12th, 2013
Comments: 4
Comments