Paris Hilton's BFF trailer and clip of an unreleased song
Breaking News!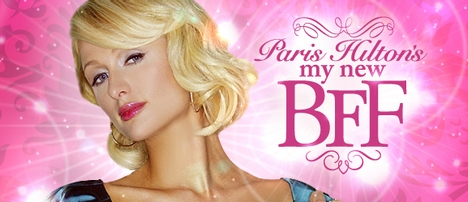 The new trailer of ParisBFF came out a couple of days ago. I think they also aired a clip from the show on TV. Unfortunately, the trailer can only be found on MTV's crappy website. International members are not allowed to watch it because of some stupid copyright restriction. Half of Paris fans live outside of the US!
Since I'm not in the US, I can't watch it, but I might be able to do something about it. I'll try it tomorrow. I could maybe download the trailer and upload somewhere else.
Luckily, PARIS-HILTON-LOVER™ put up a clip of one of her unreleased songs from the new album. I think this is the theme song. We just hear a few seconds of the song. It actually sounds very good!
Finally, this is the official website of ParisBFF. You guys should play the little quiz game. They ask interesting (and different) questions. Like I said, the show is closely associated with her music.
Thanks to R0zZMaNn and everyone else who mentioned it.

Posted: August 27th, 2008
Comments: 5
Comments