Paris Hilton's single "Come Alive" has been released!
The review below is written Richard Baxter. You can check out his website here. You can purchase "Come Alive" on iTunes. You can also stream it online. See the link below the review.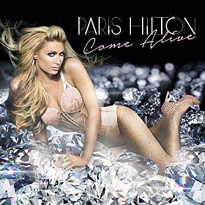 After #KillinIt with #GoodTime, Paris Hilton is ready to re-claim her pop princess throne with the release of her brand new single, and the TRUE song of the summer, 'Come Alive'.
Things have switched up from 'Good Time'. We're still in the dance world, but more pop and less EDM. 'Come Alive' has very etherial, disco-dream like quality with smooth production (a synthy dance beat beneath a few piano chords that builds and pauses before slamming into an explosive chorus) that sets the tone for the entire song. 'Only time will tell/how I feel about you/Only one who knows my heart/cause, boy, you see right through.' Paris coos before stating that her lover makes her 'come alive'. It's a cute! Paris is smitten and in love with the boy of her dreams. It's taking her to another world and she's bringing us on that ride. A solid follow up to 'Good Time'. I can't wait to see the video! Now, Paris, about the album dropping….
Stream Paris Hilton's new single 'Come Alive' HERE!

Posted: July 7th, 2014
Comments: 5
Comments