Paris, Not France to be released on DVD on February 9th in Canada
Breaking News!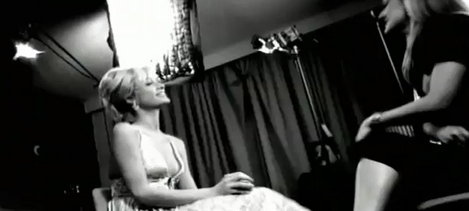 Several sources have revealed that the much anticipated DVD of the Paris, Not France documentary is expected to be release next week, on February 9th in Canada. So far, I don't know if it will be released in the US.
You can already preorder a copy of the DVD Amazon.ca. The DVD will be in NTSC format and will be released by Mca (Universal).
Paris, Not France was aired on MTV in Summer 2009.
The documentary, shot in 2006 in London, New York, Tokyo, Los Angeles and Las Vegas, strips away the glamour and provides an intimate look at the real person and real life of the self-made starlet.  Featuring commentary from her family, close friends and the media, Paris shares with viewers some of her most treasured home videos from her childhood, talks candidly about her set-backs and controversies along her rise to fame, and provides viewers with a raw look at a side she has never before shared publicly.
Often considered just a partying heiress, "Paris, Not France" shows Paris as a passionate and focused entrepreneur who travels the world to pursue her business and branding ventures. When retracing the steps during her swift climb to the A-List, Hilton recalls, "Paris the Heiress was a character I made up."
The film dives into the evolution of the Paris Hilton phenomenon, the ongoing love affair between Paris and the worlds media, and how it defines this moment in culture.
"Despite all the criticism and misunderstanding of Paris, there is no doubt that she is one of the biggest and most recognizable icons of our generation," said Adria Petty, film director and producer.
"Paris Not France" is a documentary by Adria Petty and Executive Produced by Tom Whalley, Cary Woods and Ken Hertz.

Posted: February 5th, 2010
Comments: 11
Comments