PHS fan met Paris Hilton at Park City Center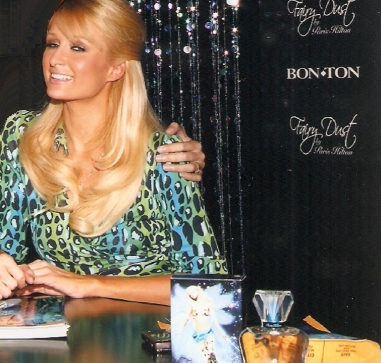 Sabrinia (whom some of you know) met Paris Hilton at Park City Center! She frequently posts here. She wanted to share with us a brief review of her encounter:
I went to her signing at the Bon Ton store in Lancaster, PA. She was so sweet and nice, tall. Man I got so star struck by her. I had so many things I wanted to say to her and ask her. But then when it got to be my turn my mind went blank. All I ended up doing was telling how I had come from so far to meet her (told her I came from Kentucky) and said how she said should come to KY some time. She was like, "I love it there. In fact I'm coming to the KY Derby…"
I am so happy I finally got to meet her. She was so normal. She completely earned even more of my respect.
Congrats to Sabrinia! 🙂

Posted: December 12th, 2008
Comments: 12
Comments