PHS mentioned in the latest Paris Hilton biography book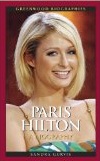 I received today the latest unauthorized biography book about Paris Hilton. To my surprise, I noticed that www.ParisHiltonSite.net was mentioned alongside with www.ParisHilton.com and www.ParisHiltonOnline.net on page 109 and 110. It is also listed as one of the recommended websites on page 144. Paris Hilton: A Biography is written by Sandra Gurvis and published by Greenwood.
The book provides a reference list for each chapter in order to back up the claims. However, the author has inadvertently used several inaccurate news articles as part of the research unfortunately. I haven't started reading it, but I will soon! You can get your copy here.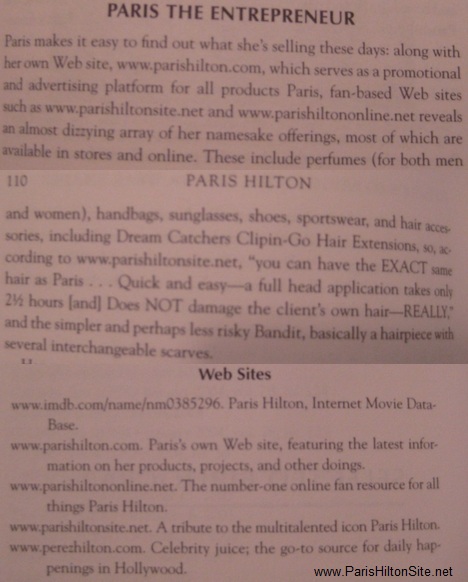 Posted: March 25th, 2011
Comments: 4
Comments