Picture: Paris Hilton arrives in Goa, India
Paris Hilton is set to DJ at the India Resort Fashion Week in Goa on December the 1st.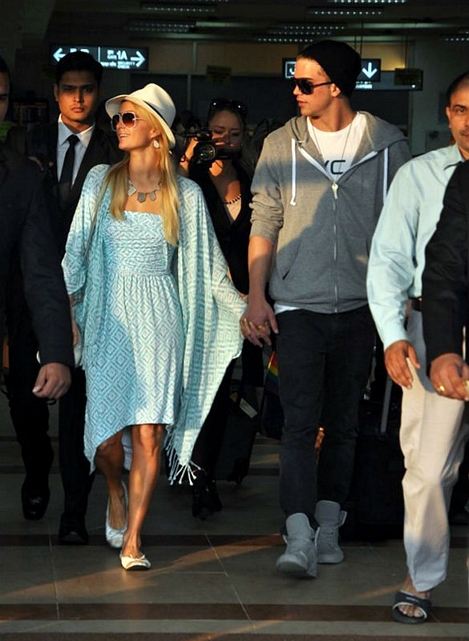 Posted: November 29th, 2012
Comments: 4

From: JWB.
Time: December 1, 2012, 4:04 am
This guy, seems very immature and does not treat Paris like the Princess she is. Paris is no doubt, looking for lasting love, and I hope she finds it.
From: Dawn
Time: December 1, 2012, 2:40 pm
Nah, he is a good guy.
At first I thought he might be too young for her. But he seems very appreciative of Paris.
As long as he makes her happy he is fine by me.
From: JWB.
Time: December 1, 2012, 11:52 pm
Dawn, Who wouldn't appreciate and adore being with Paris Hilton? But where does Paris go from here? Paris of cause, is free to date whoever she likes. But, I would love to know, the situation 10 years from now.
From: Dawn
Time: December 2, 2012, 6:52 am
Ten years from now they will either be together still or it will have fizzled out.
That's what all relationships do, no? So why worry about it. Enjoy the moment.