Picture: Paris Hilton poses at the Golden Globes viewing and after party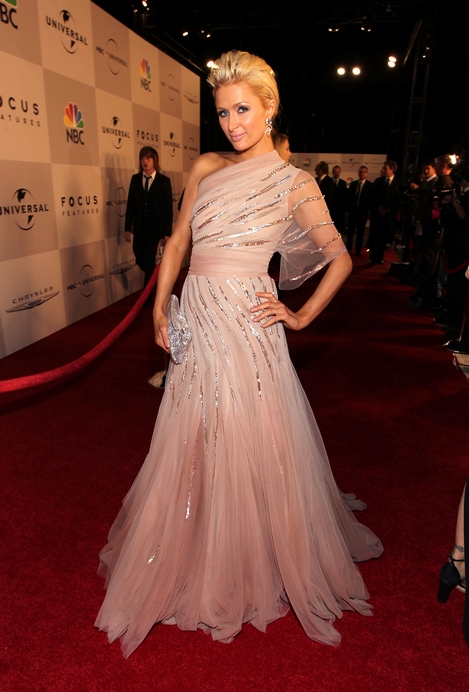 Posted: January 17th, 2011
Comments: 4

From: admin
Time: January 17, 2011, 7:08 pm
Personally, I really don't like the tan. I much prefer her natural skin color!
From: Benji
Time: January 17, 2011, 11:15 pm
I think she looks amazing. I hope one day she earns a Golden Globe for a performance that really blows everyone away. I want her to do something like Charlize Theron in "Monster".
From: elfi
Time: January 18, 2011, 1:09 pm
loving the dress makes her look like a fairy tale princess!
From: scot
Time: January 18, 2011, 6:15 pm
I'm not sure if i like it. Idk. Agree with Admin about the tan. Hmm. I do like seeing Paris in gowns though. She had such a cool collection during Cannes last year.
Anyway, I just wanted to add onto want Benji said, because I want Paris back in the acting game because I do think she has potential, but I think she is much better suited in supporting roles. My favourite Paris movies (the only ones I actually like ahah…) are Repo! and House of Wax.. both of which she is in a supporting role. I think she shines more when the entire focus isn't on her and she has more freedom to do just a little job instead of the pressure of being the main actor.