Sneak peak of Paris Hilton's Polish By Paris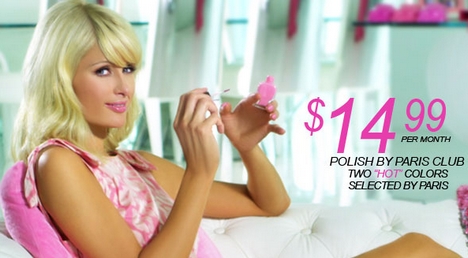 Want to wear the same polish as Paris Hilton, this is your chance.
Get her shades before they hit the market, click here to learn more about her line and how you can get her Signature Pink polish. Check out the shape of her bottle, it is very cool.
Big thanks to Joe!

Posted: October 17th, 2009
Comments: 9
Comments