"Stars Are Blind" Fan Justin Timberlake Wants To Do A Duet With Paris Hilton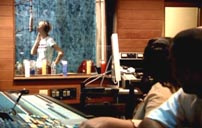 This is an unconfirmed report.
Her album sales last year might not have been particularly amazing but Paris Hilton hasn't given up on her music career just yet. SkyNews is quoting the socialite as saying she'd love to do a duet with Justin Timberlake: "I think we blend well and he says that he has something in mind for the both of us… I can't wait."
fametastic.co.uk
Justin did say publicly that he liked "Stars Are Blind," but I can't say if he'd want to do a duet with her. Anyway, it's probably fake.

Posted: May 3rd, 2007
Comments: none