"The Bling Ring" makes strong start at box office
Reported by The Wrap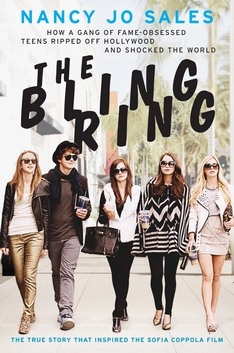 Writer-director Sofia Coppola's "The Bling Ring" made off with a strong $210,000 from just five locations in its debut this weekend for distributor A24.
That's a strong $42,000 per-theater average for the crime comedy, which stars Emma Watson, as well as Taissa Farmiga, Leslie Mann and Kirsten Dunst.
It's based on the Hollywood Hills Burglar Bunch — aka the Bling Ring — a group of teenagers who pulled off some brazen heists of celebrity homes, including those of Paris Hilton, Lindsay Lohan, Rachel Bilson, Megan Fox and Orlando Bloom, taking up to $3 million worth of goods.
"We are thrilled with the results," said A24's Nicolette Aizenberg. "Sofia Coppola's latest and greatest has certainly entered the zeitgeist and we look forward to capitalizing on this great success as we expand nationwide next weekend."
It is Coppola's best opening in a decade. Her "Lost in Translation" took in $40,221 from 23 locations in 2003. And it's way better than her last film, "Somewhere," which averaged $17,012 on seven theaters in 2010.

Posted: June 16th, 2013
Comments: none