The new launch of Paris Hilton Handbags and Accessories is a huge success in Asia!
Sharon from "I Want Gorgeous Things" was kind enough to share with us her comments on the successful launch of Paris Hilton's Handbags and Accessories at Kuala Lumpur Pavilion in Malaysia. Visit the official blog and check out the pictures!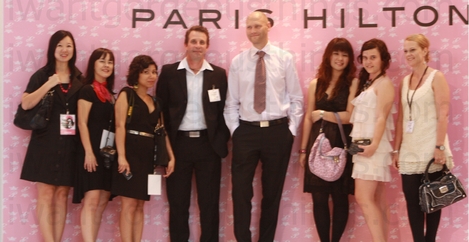 "We were all really sad that Paris was unable to make it to KL (especially Paris), alot of people had come along way to see her.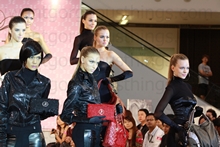 The show was fantastic!!!! Even though Paris was unable to make it, there was alot of press present and a huge crowd of fans had gathered to watch the fashion show. The models were absoutely 'Gorgeous' and the handbags and new fragrance 'Tease' were to die for. After the show the 'Paris Hilton' store located in the 'Pavilion' mall was packed with eager customers buying up all of the handbags, some of the styles selling out! The team at Miwaki are the loveliest bunch of people and the 'I Want Gorgeous Things' team are always so welcomed by them. Thank you so much to all the team, especially Carol, Evelyn and Eileen xo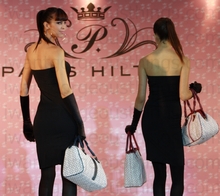 Michael Friis, the CEO for Re-Touch brands still flew in from Tokyo to assist with the show and talk with press even though he was unable bring Paris with him. He said 'Paris' was deeply upset that she was unable to make it and see all her fans in Malaysia and that she will visit in the very near future.
Michael then flew on to Indonesia after the show for the 'Grand Opening' of another 'Paris Hilton Handbags and Accessores' store in Jakarta."
The online Australian shopping site for Paris Hilton's Handbags and Accessories will be opening soon at "I Want Gorgeous Things."

Posted: September 27th, 2010
Comments: none