The World According to Paris BONUS: Package #1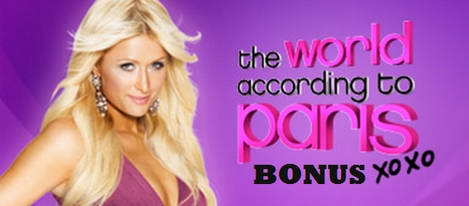 Package #1: Bonus Acts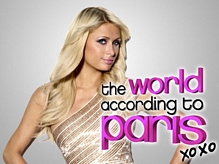 With Hollywood on one side and real life on the other, "The World According to Paris" follows Paris Hilton and the people in her life — through all of their ups and downs, loves gained and lost, marriages, kids, divorce and more — revealing a lively group of dynamic individuals.
Content:
1. Brooke apologizes to double date
2. Dog shelter
3. Lexi and Paris read fan mail
4. Lexi shops for g strings
5. Lexie and Paris chuck junk
6. The interview
Bonus Acts [XviD format, 75.4 MB]
Password: www.ParisHiltonSite.net
US viewers can purchase and buy the season one of "The World According to Paris" on Amazon. Canadian fans can catch the premiere episode on Corus Entertainment's CosmoTV channel on September 5th at 10pm EST.

Posted: September 1st, 2011
Comments: none