Warner Music Malaysia And DiGi Telecommunication Add "Stars Are Blind" To Its CD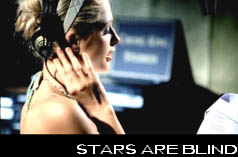 Warner Music Malaysia and DiGi Telecommunication have launched the Yellow Dance Party album, which features the re-make of popular 60s song I Will Follow You.  
It is the theme song for a series of DiGi advertisements featuring the telecommunication company's icon – the Yellow Coverage Fellow. 
You can now win a copy of the album by calling 03-7876 0611 from 7pm onwards today.  
If you are the first 20 lucky callers selected, you will walk away with a copy of the CD.  
Yellow Coverage Fellow is the very first non-human Malaysian artiste to be signed to a major international label. 
Also featured on this album are pop-dance versions of current radio hits by Paris Hilton ,Infernal, Aneela and Arash, In-Grid, Village People, Pink Floyd and Crazy Frog. 
The album also includes dance floor hits such as Infernal's From Paris to Berlin, Eric Prydz vs Floyd's Proper Education and Pakito's Living on Video. 
With every purchase of the album, you will receive a free bonus VCD that includes all 10-episodes of the now legendary DiGi YCF I Will Follow You commercials in three languages. Also available on this bonus VCD are the music videos for Stars Are Blind (Paris Hilton), From Paris to Berlin (Infernal) and Chori Chori (Aneela and Arash).  
Be on a lookout when the Yellow Coverage Fellow embarks on a nationwide tour to promote the album later.  
Also in the pipeline is the Yellow Dance Party album launch at the Club DiGi monorail stop in the heart of Kuala Lumpur.
Just visit www.friendster.com/DiGiYCF for updates. 
All versions of I Will Follow You (Yellow Dance Remix) are now available for downloads to your mobile phones for all telecommunication networks.  
For more information, refer to your mobile service provider.

Posted: April 22nd, 2007
Comments: none