Why would Paris Hilton hang out with hater Kathy Griffin?
On Wednesday afternoon, Paris Hilton was out shopping with the very unlikeable Kathy Griffin at the Kitson store, on Robertson Boulevard.
According to some reports, Kathy was filming her reality show "My Life on the D-List." One may wonder why Paris would consider hanging out with her, after all the bad-mouthing she has done about Paris in the past. For example, this offensive video!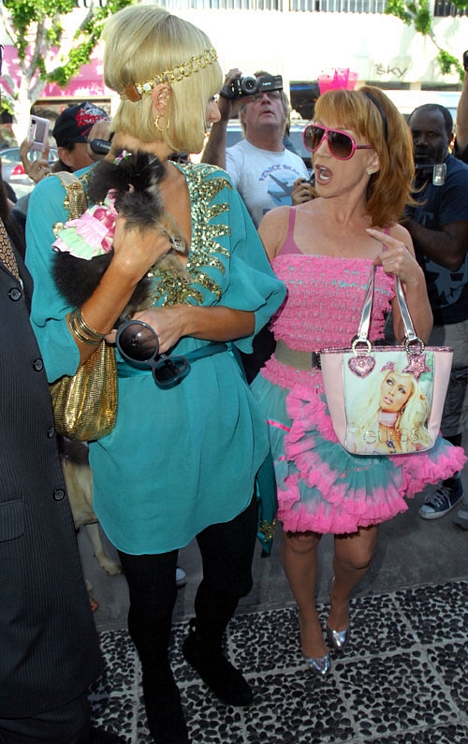 Posted: March 25th, 2009
Comments: 10
Comments