Win a Free Giveaway from the Creativity collection!
Get the chance to win a free giveaway from the Creativity collection! The winner of the contest will be revealed on February 9, 2009. I will then ship the item to the winner for free! Note that the contest is open to all international residents, including US and Canadian members.
If you want to know how to participate, check out the
Creativity Collection section! Good Luck!
Skeleton (Decorative Rhinestones 2.5 x 4) from the Paris Hilton Creativity collection
The stickers can be applied anywhere you want, including on a mobile phone, MP3 player, notebook, camera, lipstick, jewel case, portable computer, etc.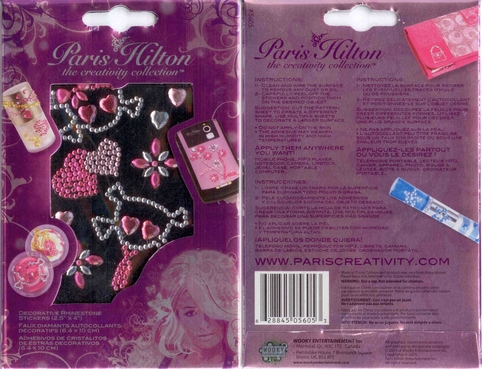 Posted: January 15th, 2010
Comments: 2
Comments