A Message From Fans To Paris Hilton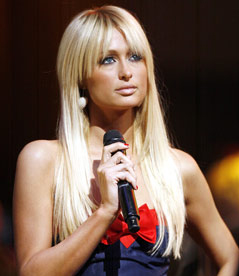 Your fans stand by you through this difficult time. We hope you get better in spite of your health problems. And we can't wait for the day when you come back in full energy and force for the continuation of your great career.
God, your family and your fans are your strength. We love you!
ParisHiltonSite.net
Posted: June 8th, 2007
Comments: 4

From: Trevor
Time: June 8, 2007, 9:21 pm
Couldn't agree more. We love you, Paris!
From: colin
Time: June 9, 2007, 1:29 am
we're behind you 🙂
From: Mat
Time: June 9, 2007, 5:38 am
So right! you can count with us, Paris!
From: Alex
Time: June 9, 2007, 6:03 am
A agree 100% I LOVE YOU PARIS